Innovation Founded
on Experience
CF Asia Pacific was formed upon the privatisation of the rail industry in the late 1990s and is the leading provider of tailored transportation solutions in Australia.
Together with its subsidiaries CFCL Australia and CFCL Australia Maintenance, the group provides access to a wide range of quality locomotives and rolling stock together with maintenance, repair & upgrade services on the group's and customer owned equipment coupled with specialised build/rebuild solutions for Australia's rail industry operators and shippers. The group has a highly experienced team and provides leadership in the transportation industry through the delivery of innovative and visionary customised services adding value to our customers business operations.
Our head office is located in Sydney, with regional locations strategically situated on the Australian rail network. We are continually expanding the scope of our transportation and logistics solutions and our service and workshop facility footprint nationally to increase our value adding services to our customers.
Our Purpose
Our purpose is to ensure we deliver superior customer service and expertise in order to help our customers better service their customers
Industry Vision
CF Asia Pacific embodies a visionary and innovative approach. We strive to inspire ourselves, our own subsidiaries, and our partners to grow, evolve, and create future opportunities.

Contact Us Today
Discover tailored rolling stock solutions for your business
Contact us

The CFAP business has thrived for decades on a solid foundation of common goals and core principles.
Integrity
We will never compromise our integrity. Respect, commitment, and accountability at every level and in every interaction.
Superior customer service
Our only product is superior customer service.
Superior customer service is critical to our success and the key to long–term partnerships.
Teamwork
We succeed or fail as a team.
Every contribution from our clients, employees and partners, has value
Adding value
We relentlessly seek ways to add value.
Dedication to quality and safety in every transaction.
Diversity & Inclusion
CFAP and its subsidiaries embrace a strong belief in the advantages of an inclusive workplace in which individuals of varied backgrounds and perspectives are welcomed, encouraged and given the opportunity to contribute and achieve their full potential.
Whistleblower Policy
Because we succeed or fail as a team, we encourage an internal system of checks and balances. Read about our Whistleblower Policy, which helps keep us all in alignment with our collective goals and greater purpose.

More info on our policies
Within this sound framework CF Asia Pacific strives for a policy
driven approach in the workplace.
View Policies

The CF Asia Pacific team
Details of Members of the CFAP Leadership Team are shown below.
They are supported broad tenured rail expertise across the entire business to ensure value is provided to CFAP's customers and partners.
Executive Manager National Compliance and Rail Safety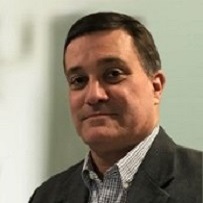 Rollingstock Operations Manager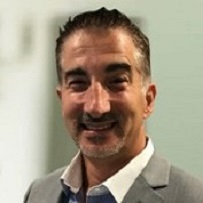 Information Technology Manager